The 10 Best Pubs in the South You Need to Visit
If you're looking for a great night out in Hampshire, then you're in luck because there are some fantastic pubs around.
From traditional country inns to modern gastro pubs, there is something to suit everyone's taste.
The best ones not only serve up delicious food and drinks, but also offer a warm and friendly atmosphere that makes you feel right at home.
In this guide, we'll introduce you to the 10 best pubs in and around Hampshire, giving you the low-down on what you can expect from each one.
So whether you're looking for a cosy spot to enjoy a pint by the fire with your little furry friend, or a lively venue for a night out with friends, we've got you covered!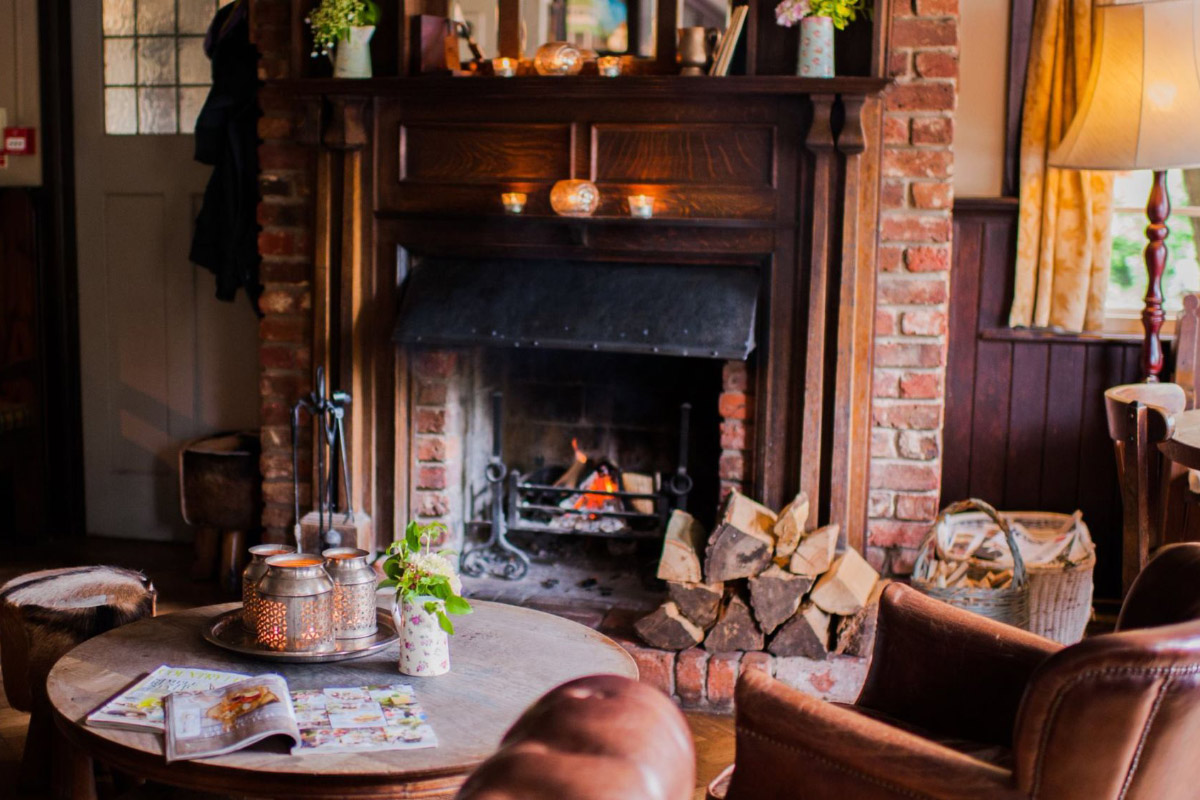 Nestled in the tranquil Meon Valley, Hampshire is The Thomas Lord pub, a charmingly restored historical building that exudes character and a warm welcome to its visitors.
With its excellent selection of real ales on tap, it's a perfect destination for a pit stop during your country cycle day out.
The pub's location right by the historic market town of Petersfield offers an ideal opportunity to sample the quaint shops and soak in the town's rich history.
However, the true highlight of the Thomas Lord pub is its stunning views, which perfectly complement the picturesque building.
If you fancy a night away in the countryside, they also offer stays in their luxury cabins.
Whether you're local or travelling from afar, this delightful pub is a must-visit to experience the traditional English countryside in all its glory.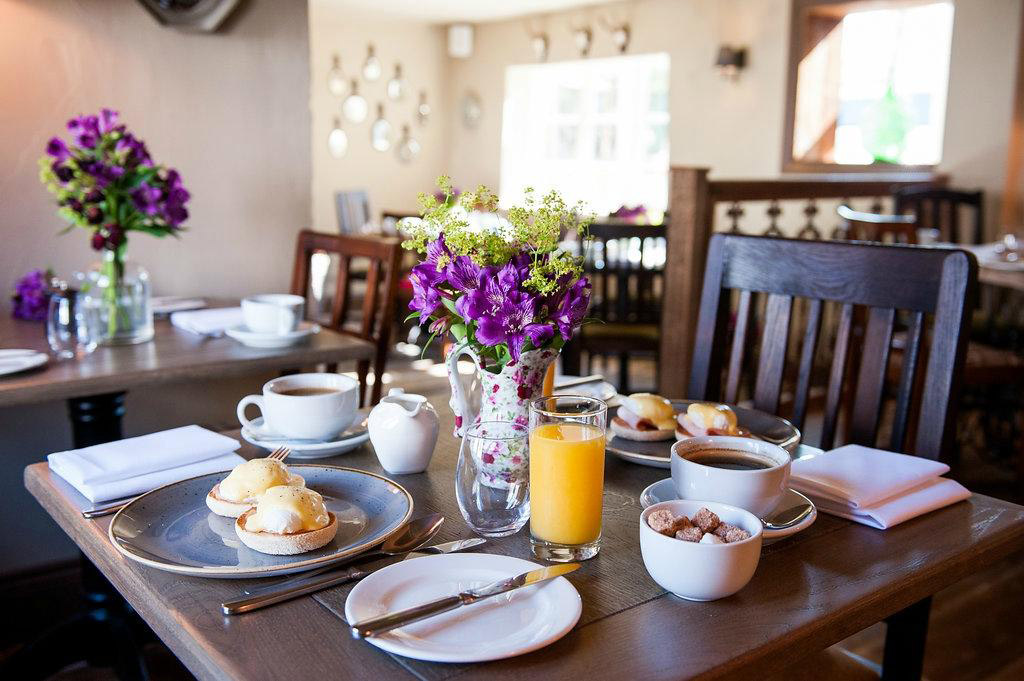 Located in the picturesque village of Overton, Hampshire, The White Hart is a 16th century pub that has undergone a recent restoration while retaining its historic charm.
Whether you're looking for a delicious breakfast, brunch, lunch or dinner, this local gem has got you covered.
Gather with old friends or spend a romantic evening with your partner while enjoying the cosy atmosphere of this beautiful pub.
For those planning a longer stay, The White Hart offers 12 spectacular en-suite bedrooms, providing the perfect base to explore the quaint village of Overton. Don't miss the chance to experience the idyllic charm of The White Hart.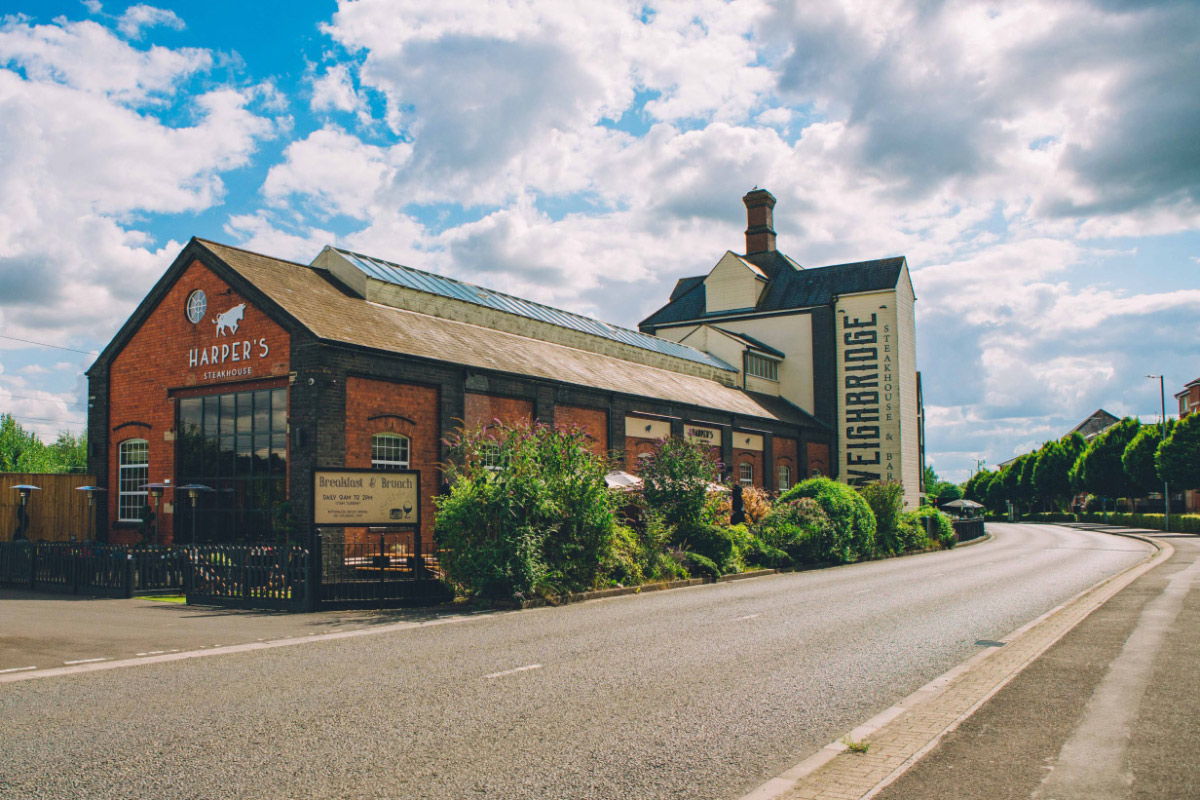 Harper's Steakhouse in Swindon is more than just a restaurant.
Its weighbridge building is a stunning example of modern architecture that will impress all passers by.
There truly is something for everyone here, from premium steak dishes for the carnivores among us, to delicious and innovative vegan dishes. But wait, there's more. The gourmet seafood dishes are not to be missed, and with the friendly, bustling atmosphere, you'll feel right at home.
Located near the Swindon Shopping Outlet, Harper's Steakhouse is the perfect place to unwind and relax after a day of shopping.
Not only can you enjoy a delicious meal, but you can also retreat to one of the pub's beautifully decorated rooms for a peaceful night's rest.
Whether you're looking for a night out with friends or a romantic date night, Harper's Steakhouse has got you covered.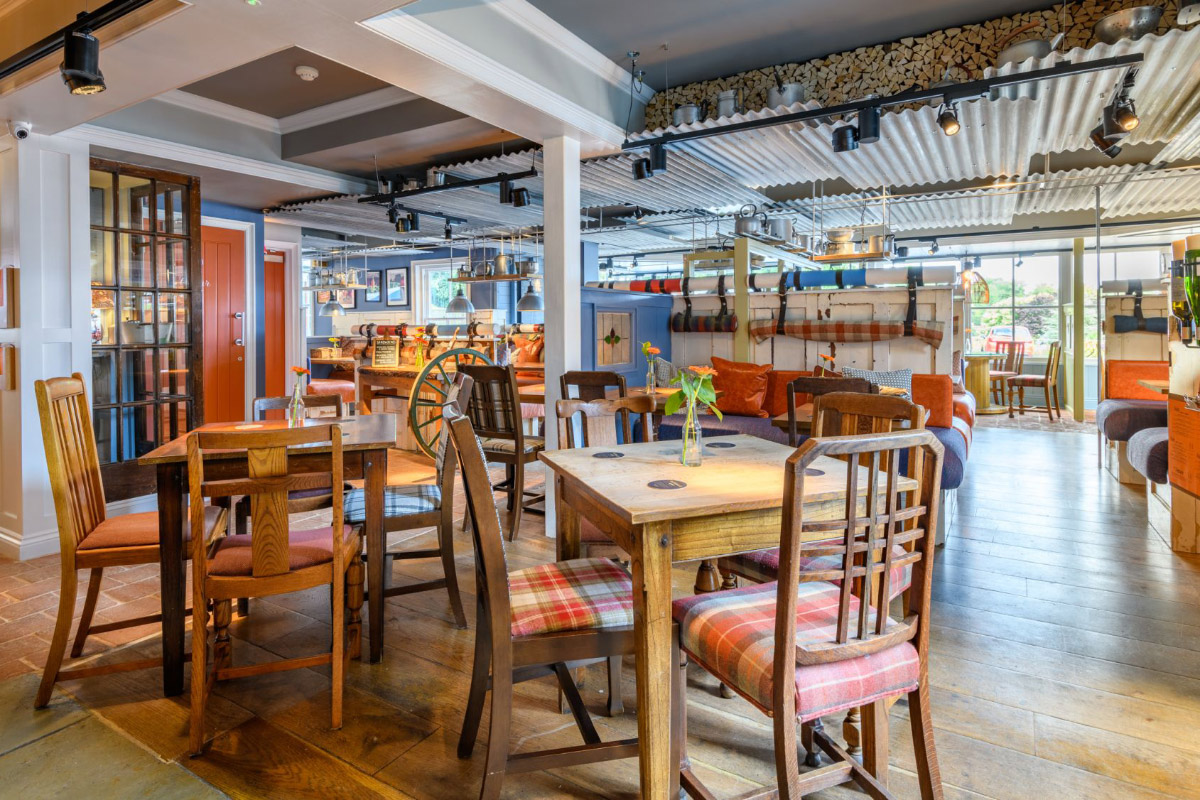 Nestled in the heart of Littleton is The Running Horse, a beautifully restored historic village inn bursting with character and whimsy.
This pub is a perfect spot to meet family and friends over a tasty, home cooked meal any day of the week.
And if you're exploring nearby New Forest National Park with your dog, it's an ideal pit stop for both of you for a spot of lunch.
Not only that, but The Running Horse also offers 15 stunning guest rooms to make your stay even more enjoyable.
So, whether you're looking for delicious food or a comfortable stay while you explore the gorgeous village of Littleton, be sure to visit The Running Horse.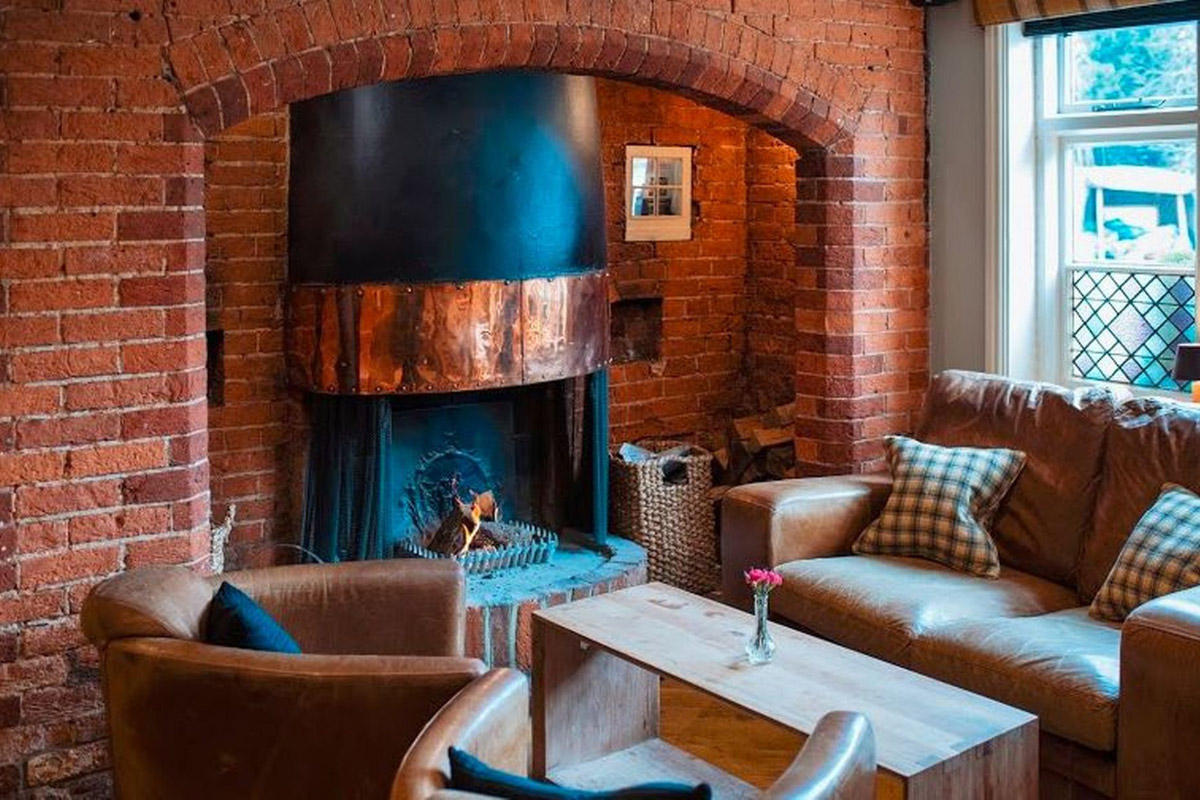 Nestled in the charming village of Chiddingfold, Surrey, is The Swan Inn.
This historic pub is surrounded by stunning 16th and 17th-century buildings, offering a glimpse into the local history.
But that's not all, the pub also boasts a gorgeous beer garden, ideal for summer evenings spent socialising with friends and family.
What's more, if you're itching to explore the picturesque countryside for longer, The Swan Inn offers 11 comfortable en-suite rooms.
And with their dog-friendly policy, you can bring your furry friend along to enjoy the fun. Whether you're visiting for a quick drink or an extended stay, The Swan Inn promises a memorable experience.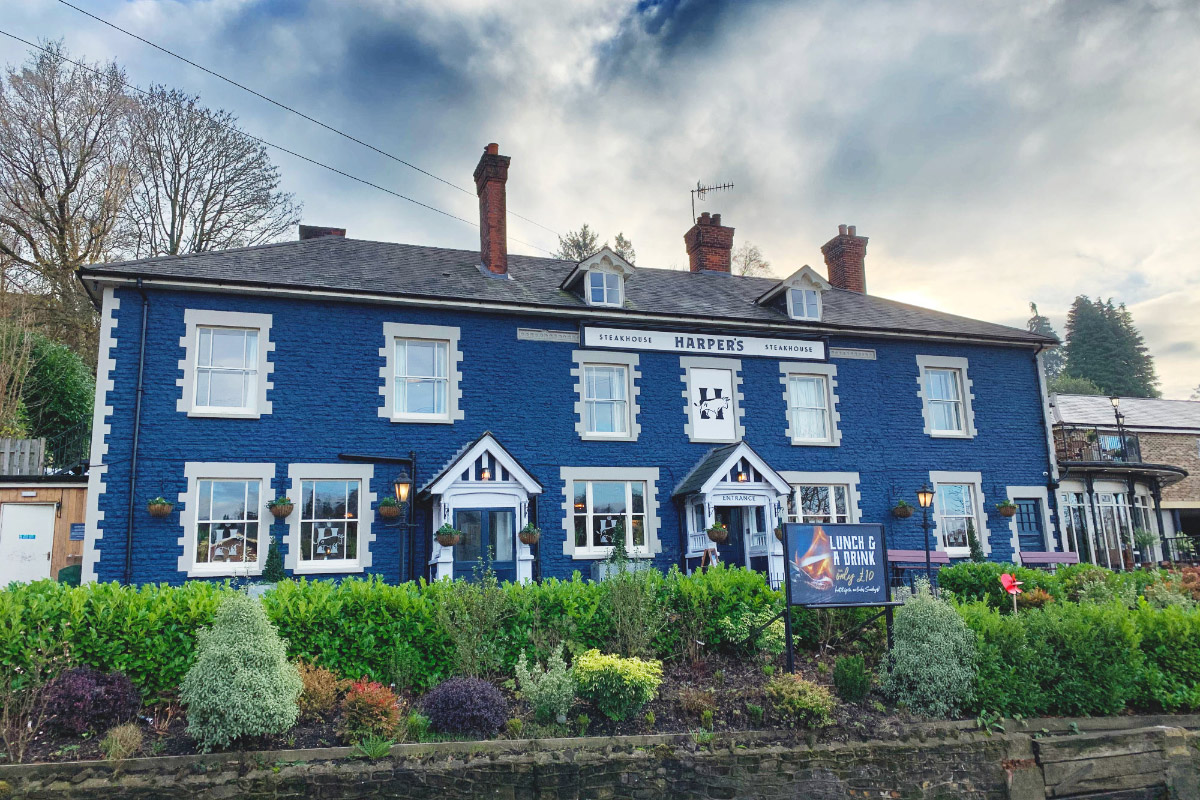 Harper's Steakhouse in Haslemere is an iconic blue traditional building that boasts stunning modern interiors.
But it's not just a beautiful backdrop, it's a place with something for everyone from breakfast, lunch, to dinner.
The restaurant is well-equipped to cater to any dietary requirement, and the friendly staff is always happy to help.
It's not just a place to eat, it's a place to socialise with friends, take the family out, or have a romantic date night.
Located in the heart of beautiful Surrey, Harper's Steakhouse offers the perfect opportunity to explore the natural beauty of the countryside, and when it's time to turn in, their beautiful rooms offer a relaxing respite from the day's adventures.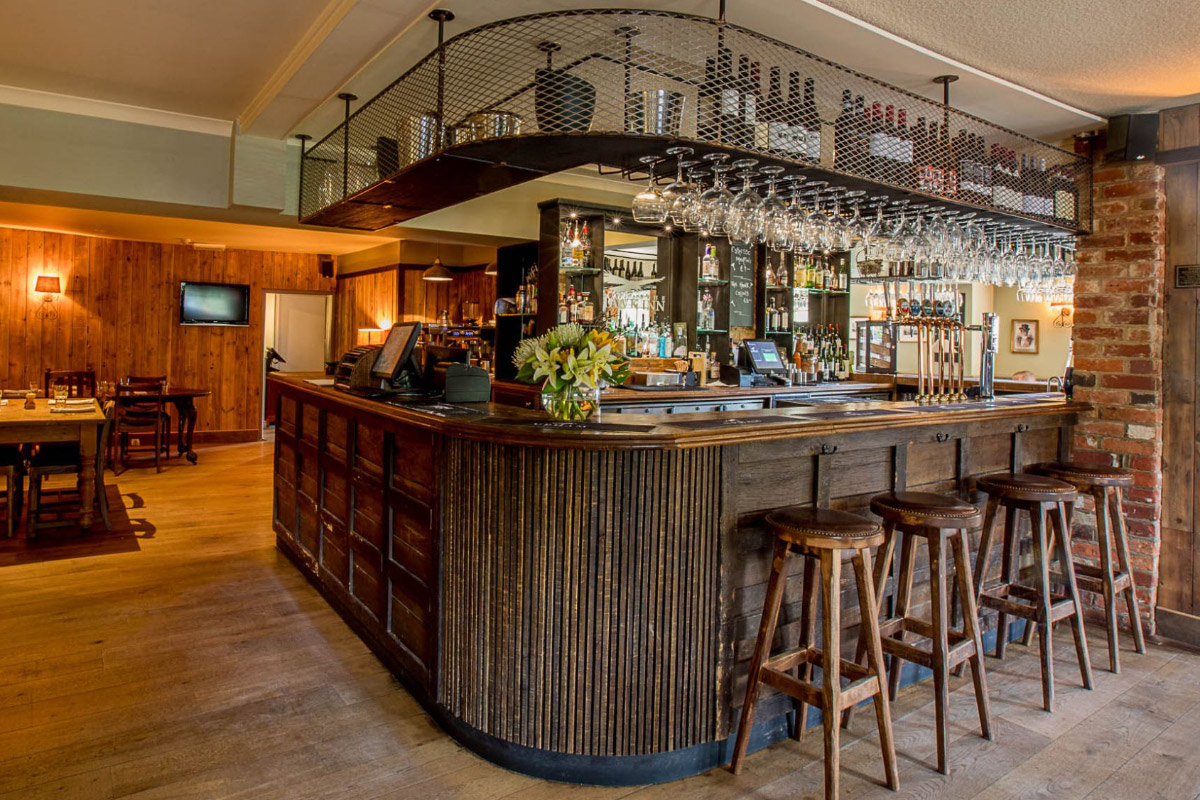 Located in the heart of Amport village, The Hawk Inn offers a charming retreat from the hustle and bustle of everyday life.
With a tempting dinner menu, this cosy pub promises to delight your taste buds with its delicious dishes.
But it's not just the food that draws visitors in.
The stunning terrace, overlooking the tranquil Pill Hill Brook, provides the perfect setting for an intimate dinner with loved ones or a relaxing drink with friends.
And for those looking to extend their stay, The Hawk Inn also boasts nine beautifully appointed rooms, each offering a unique blend of comfort and style.
Book your stay now and experience the tranquillity and charm of Amport at The Hawk Inn.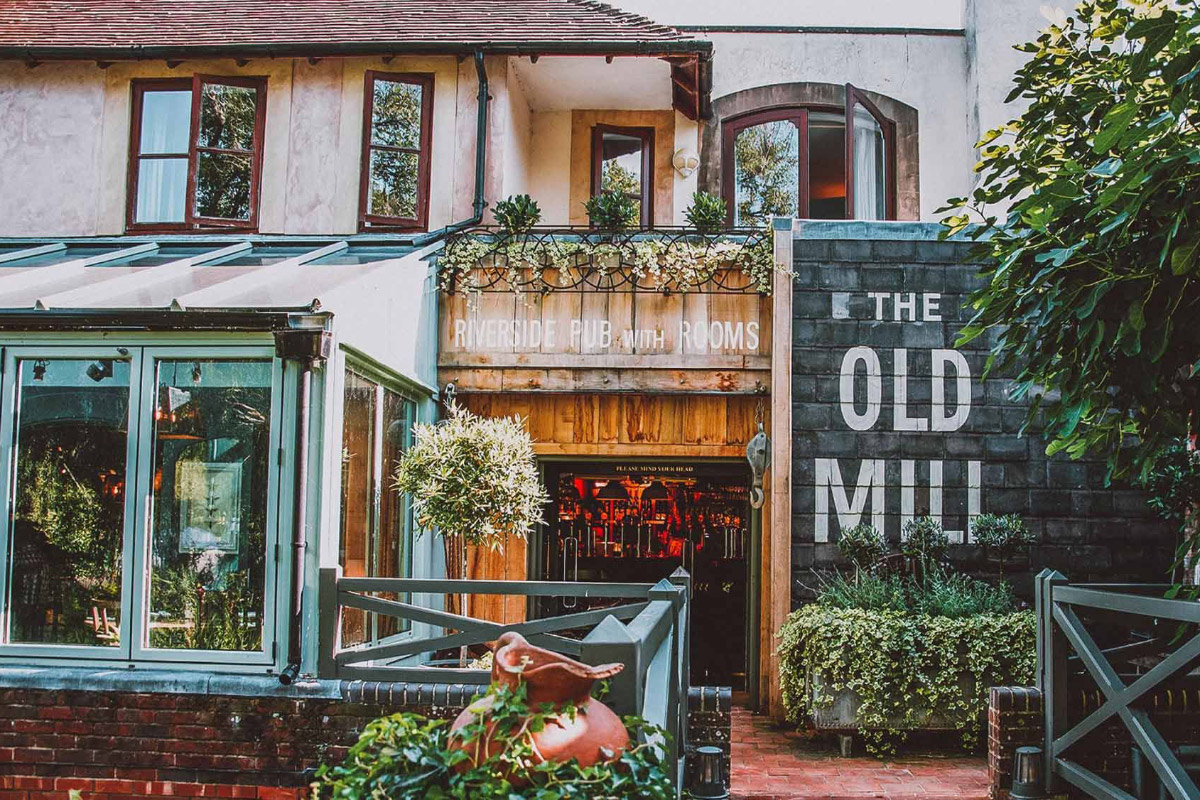 The Old Mill is a charming riverside pub that's the perfect destination for those in search of a peaceful retreat.
With its 18th century watermill building and 12 boutique rooms, visitors can soak in the rich history of the area while enjoying luxurious accommodations.
But the Old Mill is more than just a place to stay - it's also a spot to socialise with friends and family.
The large terrace overlooks stunning views of the river and is perfect for enjoying warm summer days.
And when you're ready to explore, the surrounding gardens, waterways and a converted Victorian lido offer plenty of activities and sights to see.
Whether you're looking to relax or explore, the Old Mill has something for everyone.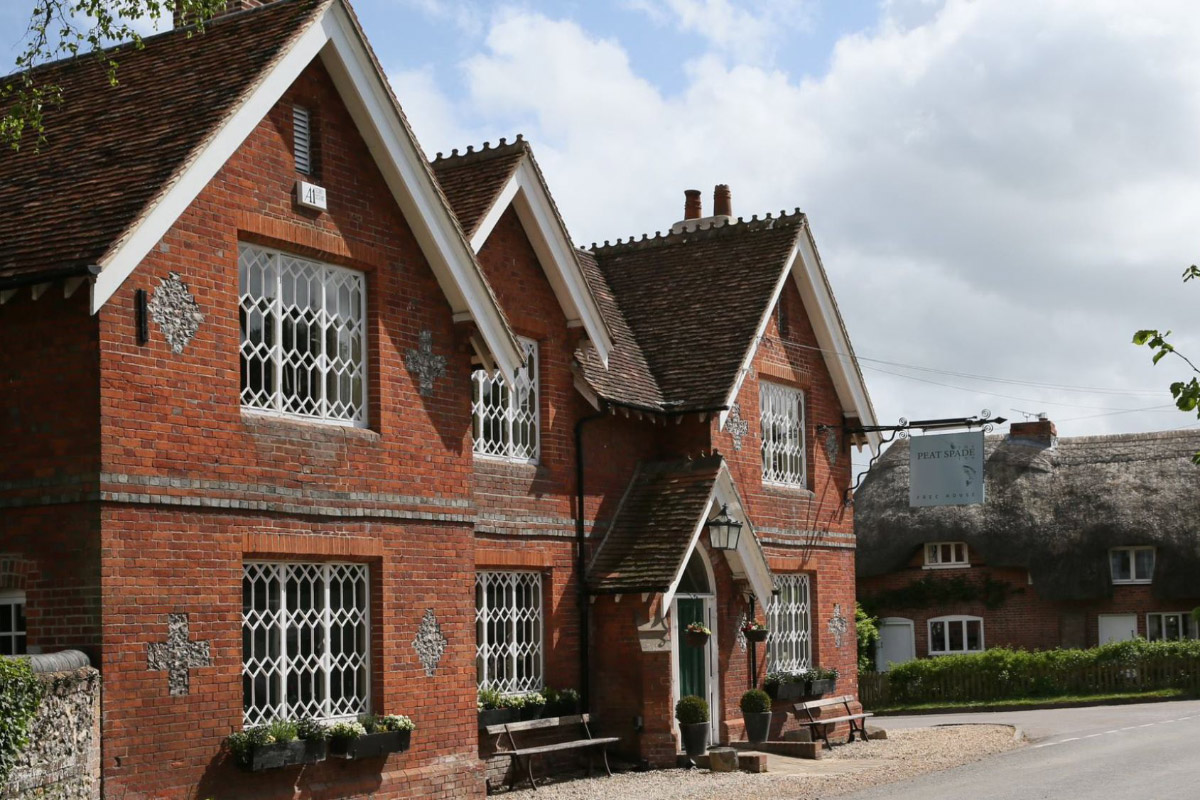 Peat Spade, Stockbridge is a delightful pub that exudes history and charm.
As you approach, the stunning windows and delicate red brickwork will captivate your attention, making you feel welcome and at home.
This quaint village pub is the perfect escape for those who love fishing and hobby shooting.
And, to ensure you experience the ultimate in relaxation, why not book one of their beautifully furnished rooms?
You have the choice of enjoying the historic main building or the Old Peat House, which sits just behind.
Either way, you're guaranteed to have a pleasant stay with wonderful memories to last a lifetime.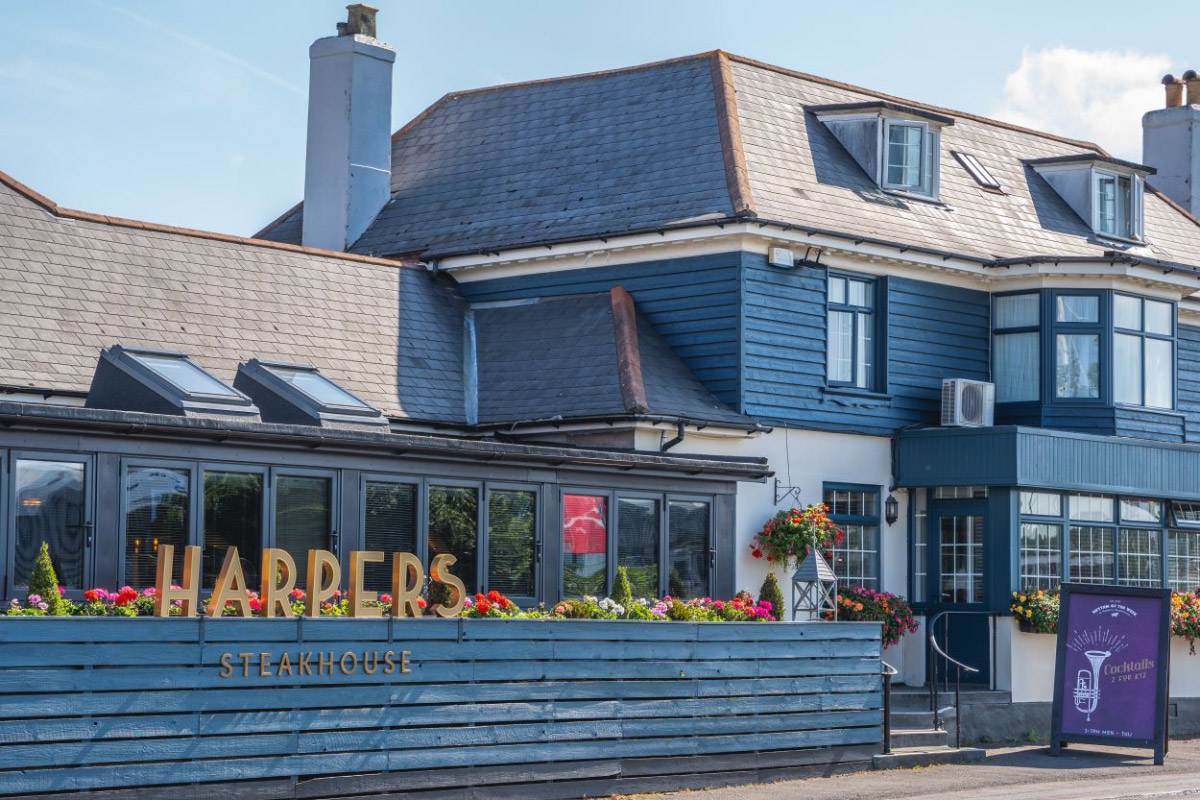 Harper's Steakhouse in Southampton is a lovely venue that offers a unique dining experience with a wide variety of dishes to choose from.
The restaurant is housed in a grand historic building that exudes a welcoming vibe, making it the perfect place to hang out with friends or enjoy a special night out with your loved ones.
You can enjoy scrumptious American cuisine or opt for a delicious roast dinner that you can upgrade for unlimited extras.
What's more, if you're a vegan, then you'll love the gourmet vegan options that Harper's has to offer, making this place a haven for food lovers of all kinds.
With beautifully decorated rooms available to stay in, Harper's is an experience you don't want to miss.

We Hope You Enjoy Your Visit to The South of England
If you're planning a visit to the South of England, make sure to add these must-visit pubs to your itinerary.
Each establishment offers a unique atmosphere, from lively sports bars to cosy, traditional taverns.
Be sure to try the local brews and indulge in some classic pub food, such as fish and chips or a hearty pie.
Whether you're looking for a night out with friends or a relaxing afternoon pint, these pubs have something for everyone.
So, raise a glass and cheers to exploring the best of England's pub culture!
Sign up to our Newsletter
Sign up for offers, news and promotions via email.