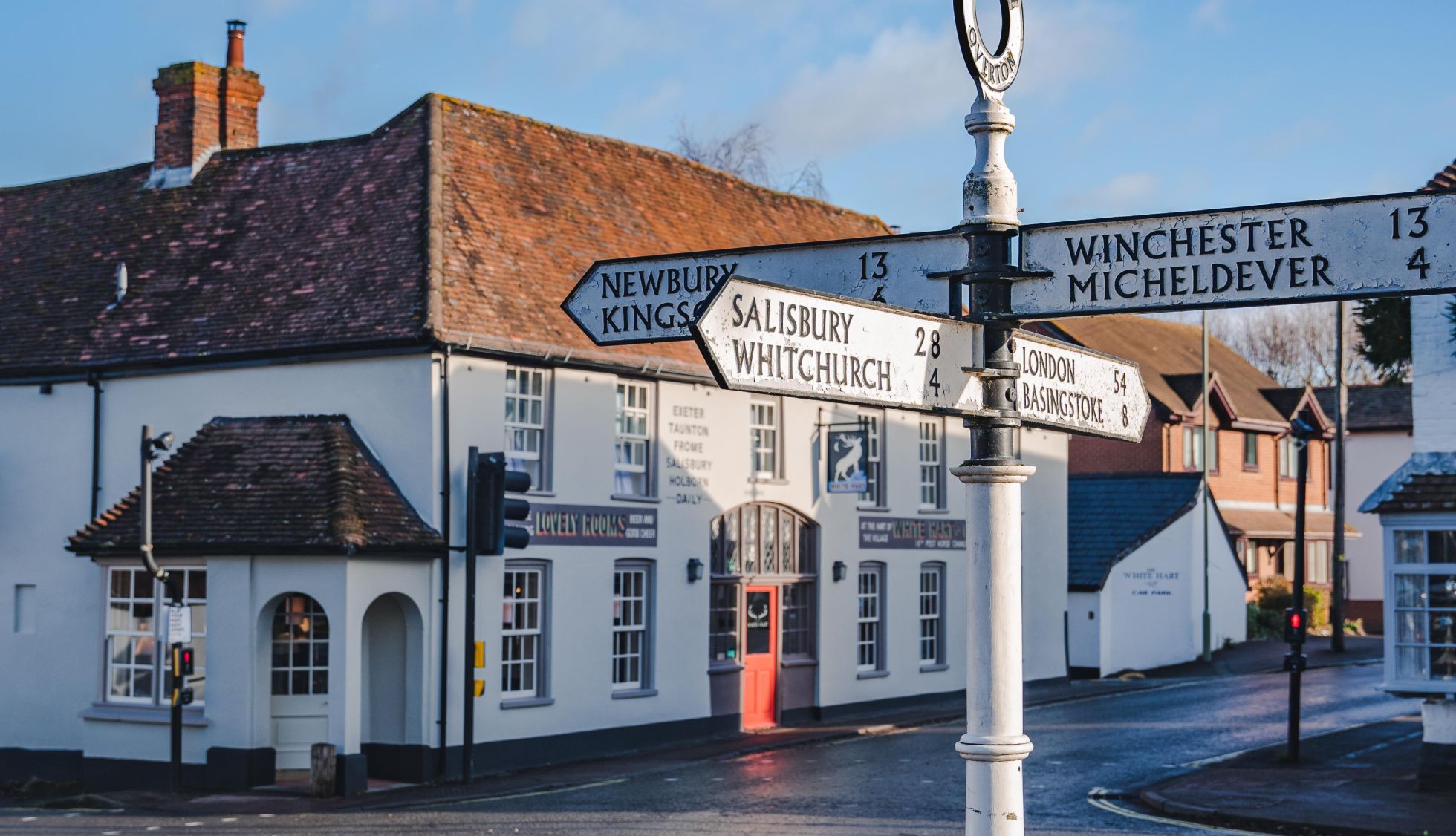 Discover Overton: Where History, Nature, and Cuisine Unite
Are you prepared to travel through a quaint village in Hampshire that expertly combines culinary delights, history, and the great outdoors? With its gorgeous scenery, fascinating history, and mouthwatering food, Overton is a great getaway for anybody looking for a true taste of England.
The White Hart Overton is warmly welcoming to you, tucked away in the centre of Overton. In addition to providing opulent accommodations for guests to stay in, this mediaeval inn in Hampshire serves as a daily social hub. This inn provides a superb local pub experience with freshly produced cuisine tailored to fit any occasion, whether you're here for business or pleasure.
Activities to Enjoy
Hiking and Walking
Explore the captivating countryside that surrounds Overton to find a system of hiking and walking paths. Take fascinating trips through nature with the Test Way and the Wayfarer's Walk.
Cycling
If you're an enthusiastic rider, take your bike with you and explore the area's peaceful country lanes and trails. If you don't own a bicycle, don't worry—you can rent one in the towns nearby.
Fishing
A trip to the renowned River Test is a must for anglers. This chalk stream is the ideal location for a tranquil day by the river because it's well-known for its trout.
Test Valley Golf Club
The Test Valley Golf Club provides a warm and inviting environment for those who prefer a more relaxed activity. It offers fantastic membership deals and is accessible to anyone.
Exploring Overton's Hidden Gems: 5 Must-Visit Places
Located in the centre of Hampshire, the little village of Overton offers a wealth of experiences in addition to being a beautiful spot to relax. Overton provides visitors a wide variety of locations to explore, from its picturesque surroundings to its distinctive attractions.
1. Caviste - Your Wine Adventure Begins
Conveniently situated in Overton, Caviste invites wine lovers to experience a delightful journey. Caviste is an independent, multi-award winning wine shop that offers wine for every taste, price, and style. You'll find alternatives to suit your palette whether you're looking for everyday sipping wines or expensive wines with limited releases.
However, the assortment of wines is merely the start. Caviste's product line includes spirits as well, so the wine trip becomes even more full and captivating. Explore the world of wines from many regions of the world with stores located near Junction 5 of the M3, in Overton and Newlyns Farm.
2. Bombay Sapphire Distillery - Unveil the Secrets of Gin
Anyone interested in learning more about the world of gin should make time to visit the Bombay Sapphire Distillery while in Overton. This distillery, which is housed in the historic Laverstoke Mill, invites you to discover the work, care, and craftsmanship that go into creating each drop of Bombay Sapphire.
The sensory tour of the distillery takes you on a journey through the intriguing production and history of this globally recognized gin. Your palate will be delighted by the distinctive flavours and methods used to create Bombay Sapphire, which will also deepen your appreciation for this well-liked spirit.
3. Roundwood Shooting Ground - Sharpshooters' Paradise
The Roundwood Shooting Ground is the ideal location for those wishing to try their hand at shooting or for those with an excellent eye for marksmanship. Roundwood provides the greatest instruction for all skill levels, regardless of prior shotgun expertise.
This facility, which is situated in Laverstoke, Hampshire, specialises in the maintenance, repair, and restoration of vintage sports and Formula Racing vehicles from the 1960s to the early 1980s. They provide a thorough approach to car maintenance and have experience with both 90s Japanese road and track cars and more contemporary race cars.
4. Whitchurch Tennis Club - A Tennis Lover's Dream
The Whitchurch Tennis Club is a place where lovers of tennis can indulge their passion. This club, which welcomes people of all ages and skill levels, provides social and team tennis. It is located in the charming village of Overton.
There are opportunities for friendly matches and a pleasant atmosphere for all skill levels of players. After a thrilling game on the court, relax in the clubhouse bar, which has a big screen. The club also offers adult, school, and child tennis instruction, making it a gathering place for local tennis enthusiasts.
Pubs and Restaurants
Overton is more than just beautiful scenery and enjoyable pastimes. It also has a great assortment of bars and eateries:
The Greyhound
The Greyhound is a cosy, welcoming bar with a delectable new menu and a great family-friendly vibe.
The Old House At Home
The Old House At Home is a quaint location in Overton with a restaurant, free WiFi, and a garden. Every morning, savour a continental breakfast.
The Red Lion
The Red Lion is a 300-year-old inn with a welcoming and cosy environment. It also claims ties to J.R.R. Tolkien.
Oakley Hall Hotel
With the Glasshouse Restaurant and the 1795 Lounge & Bar, this gorgeous location is ideal for romantic dinners and leisure.
Conclusion
Discover a wealth of natural beauty, historical sites, and delectable cuisine in Overton and its environs. These elements combine to create an enchanted and unforgettable experience. Remember to take a look at the different activities and events that are taking place in and around Overton. Everything from clubbing and pyrotechnics to meditation and soul music is always wonderful to look forward to.
So why hold off? Get your belongings ready and embark on a journey to Overton, where food, scenery, and history come together to provide you with a once-in-a-lifetime experience.
Sign up to our Newsletter
Sign up for offers, news and promotions via email.